I think my posts about my time in Japan will go on longer than the holiday itself, there's so many things I want to make a note of. Getting well into the Japanese spirit, I took lots of photos, so I want to wait until my 9 (NINE!) disposable cameras come back from Boots before really getting started, so you won't see much here until Wednesday - almost time to go back to work, so I'll be reliving the holiday in dribs and drabs, which is probably no bad thing.
In the meantime I did take a few pics on my cameraphone before the battery ran out, so here's a taster of what we got up to:
As Martin at work kept rabbiting on about, Japan is the Land of the Rising Sun. He's full of little-known facts like that, it's a rollercoaster ride at the office I can tell you. So here's the sun rising over the Asahi Beer "Golden Turd" in the Asakusa area of Tokyo: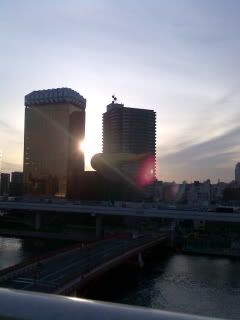 Here's me and Penny eating kasutera (green tea-flavoured sponge cake) on the top of Mount Inasa, overlooking Nagasaki: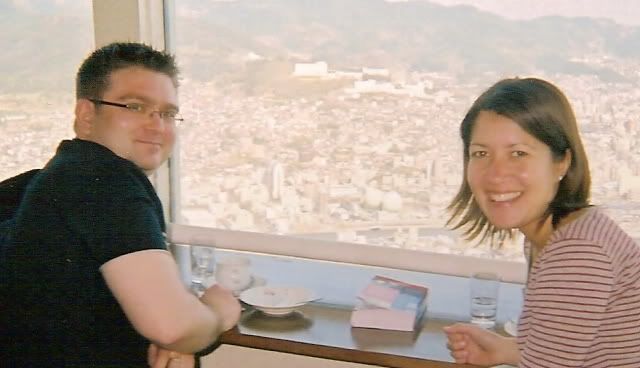 A row of tumble-driers? Nope, these are all hotel "rooms" at the Capsule Hotel in Asakusa. The furthest-away capsule on the bottom row was where I spent my last night in Tokyo.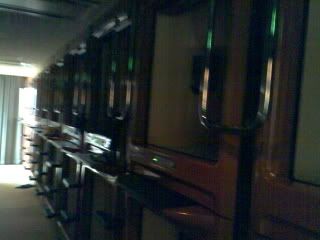 A little something for
vanessaw
, the main entrance to the Studio Ghibli museum: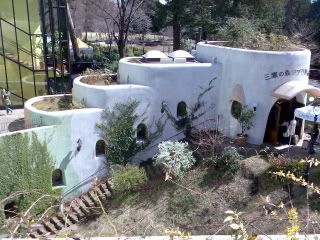 And for
pretinama
, the Apple Store in Fukuoka-Hakata: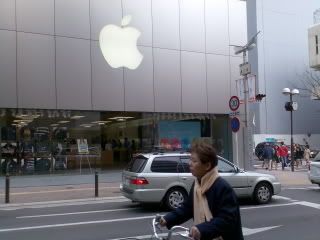 And that's just the teaser. Be afraid.