Last night's Gavin & Stacey was hardly a classic episode - with the two titular characters temporarily separated it was all a bit mopey. Even Nessa's turn as a human statue was just a bit weird, although as usual Rob Brydon as Uncle Bryn had the best moment, when he discovered this completely new website called "You... Tube..." "I watched three whole episodes of Desperate Housewives back to back. I've got them all on DVD but it's different watching them live."

Other than that not great, so what do you do when you've got a duff episode on your hands? That's right, get Russell Tovey in to reprise his cameo as Budgie (here with fellow History Boy Andrew Knott.)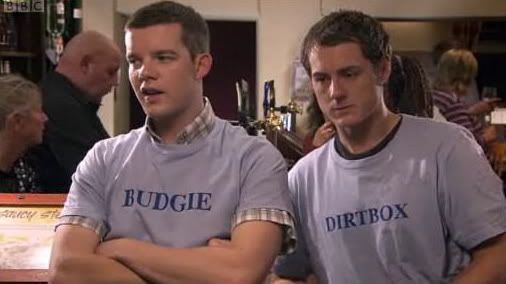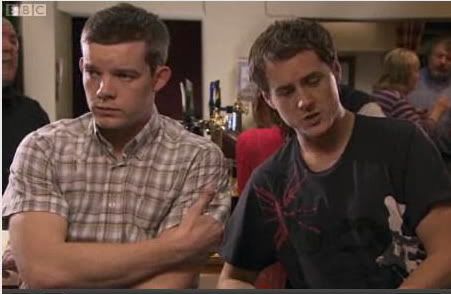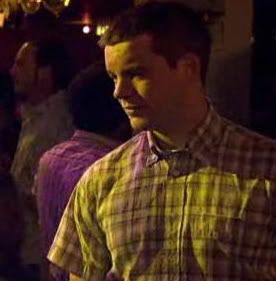 They went to a club so he got to show off some of his moves. I like to think that's how he really dances.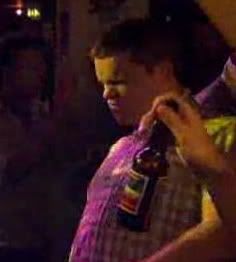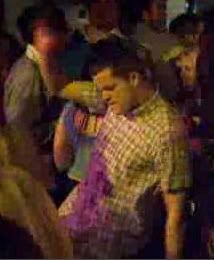 But seriously, you have a scene where Russell Tovey's at a foam party and you don't show him covered in the stuff with clothes all clinging and... ahem. Another minus point for the episode. Oh well.