Richard III was one of the first Shakespeare plays I saw multiple productions of (David Troughton's jester and Eddie Marsan's East End gangster) but since then it's been well over a decade with no poisonous bunch-backed toads in sight. In typical 2011 fashion there's now two competing for my attention - I've booked for the very end of the Mendes/Spacey version's run, but it'll have a hard job competing with this, the companion piece to The Comedy of Errors. Other than the cast and the bare bones of the set though Ed Hall's two productions keep their own identities, except perhaps when Sam Swainsbury (he sadly spends most of this one in a mask, so have an avatar photo of him instead) and Richard Frame play the Two Murderers as a music-hall double act. This fits in with Michael Pavelka's mostly Victorian-themed design, which plays out in an abandoned hospital and allows for a grand guignol approach to the many bloody deeds (as the stains on my jeans can attest to - I was in the front row and Queen Margaret's [Tony Bell] highly effective curse scene came complete with blood splashing out into the audience.)

Richard III may be history's most famous and effective piece of propaganda but in portraying Richard as a bloodthirsty hunchback Shakespeare also created a panto villain who takes the audience into his confidence right from the get-go. Richard Clothier has this gleeful, conspiratorial wickedness down to a tee in a performance that makes the audience accessories to his crimes, aware of the truth behind his simpering flattery as he ascends to power. There's only a slight hint of the famous hunch, instead Richard's disabilities are one leg in calipers, and a missing left hand out of whose stump a concealed blade sometimes appears - a neat visual metaphor for how Richard's disabilities allow him to take advantage of people underestimating him. Chris Myles supports well as the spin-doctor Buckingham, although it was an effort trying not to remember seeing him in fishnets and a wimple two days ago. After providing additional hotness on Tuesday, here Dominic Tighe also gets a chance to give one of the most powerful performances of the night as Queen Elizabeth, simultaneously grieving her dead sons while coldly helping put in place the plot that'll topple Richard. He was great but him trembling and sweating may have given me Thoughts, I won't lie. I don't know what it is, first a Village People cop look now a frock, he seems to remain hot in looks that don't remotely do it for me.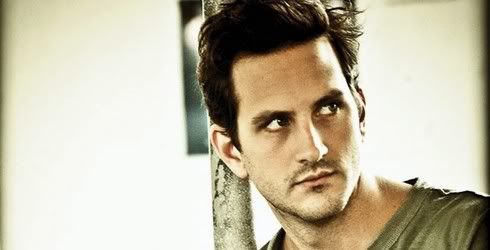 In the second half (which starts with a rap, and yet somehow this just about works) if anything the comic element of the story is played up even more until the Victorian theme starts to disintegrate, Robert Hands as Richmond (the future Henry VII) in a very 20th Century white suit signalling a new era coming in and a bloody end for Richard - although, like any good horror movie villain, Clothier comes back for one last mwahahahahaha just when you thought he was dead. Both these Propeller productions have been very strong but this has the edge, as where The Comedy of Errors takes a significant time to get warmed up, Richard III strikes all the right notes right from the off.

Richard III by William Shakespeare is in repertory until the 9th of July at Hampstead Theatre (returns only) and continues on tour.