My final post of January was about someone going overnight from "it's wrong to fancy him" to "it's practically compulsory to fancy him" so let's start February with someone going in the opposite direction.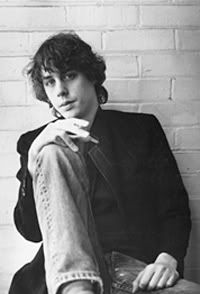 Yesterday's Independent had an article about Razorlight's Johnny Borrell, asking why he's become the most hated man in rock - they based this on the fact that the NME has nominated him in a number of "worst" categories in their annual awards. Anyone who's had a few years of being called things like the greatest songwriter alive is bound to get a backlash. Especially when, nine times out of ten, it's Borrell himself who's saying these things.

Razorlight are now a genuinely massive band on both sides of the Atlantic. I find them a bit dull myself. OK, "America" was a really good song until it got played to death and then played some more. But famously, it was written by one of the shadowy other band members, and Borrell threw a tantrum and refused to lay down his vocal until he was given a writing credit on it. It's this success, the Independent concluded, that had caused the backlash because British people hate anyone successful. I think they missed an important point though:

These are the NME awards after all. The important word in New Musical Express was never Musical but New. The anoraks the article makes fun of are first and foremost interested in liking music nobody else likes, and saying they got there first. Once their favourites become successful the NME disgustedly announce they've "sold out" and were only any good when they were the only people who liked them.

For the record, I've always been a bit embarrassed about fancying Johnny Borrell, so you people are just copying me.